Click on the button below and tell me what kind of place you want Erie County to be.
Brenton Davis has life experiences that stretch from the construction site to the Persian Gulf – a career that has given him a clear view into almost every facet of life among the people of Erie County.


As Erie County's newest chief executive, Brenton has pledged to include all sides in the plans for moving the county forward.

Raised in northwestern Pennsylvania, Brenton grew up on the Erie values of hard work, fair play and common sense passed on to him by his father, a union diesel mechanic.
Brenton enlisted in the U.S. Navy while still in high school, and immediately completed training in search and rescue.
The Brenton Davis Transition Team reflects Erie's diversity while exemplifying the region's shared commitment to progress and prosperity.
Positions on the transition committee are voluntary and unpaid. No taxpayer dollars will be expended in the transition planning. Richards noted that the panel's goal is to examine the county government's operation and make recommendations on staffing and general policy direction.


Members include: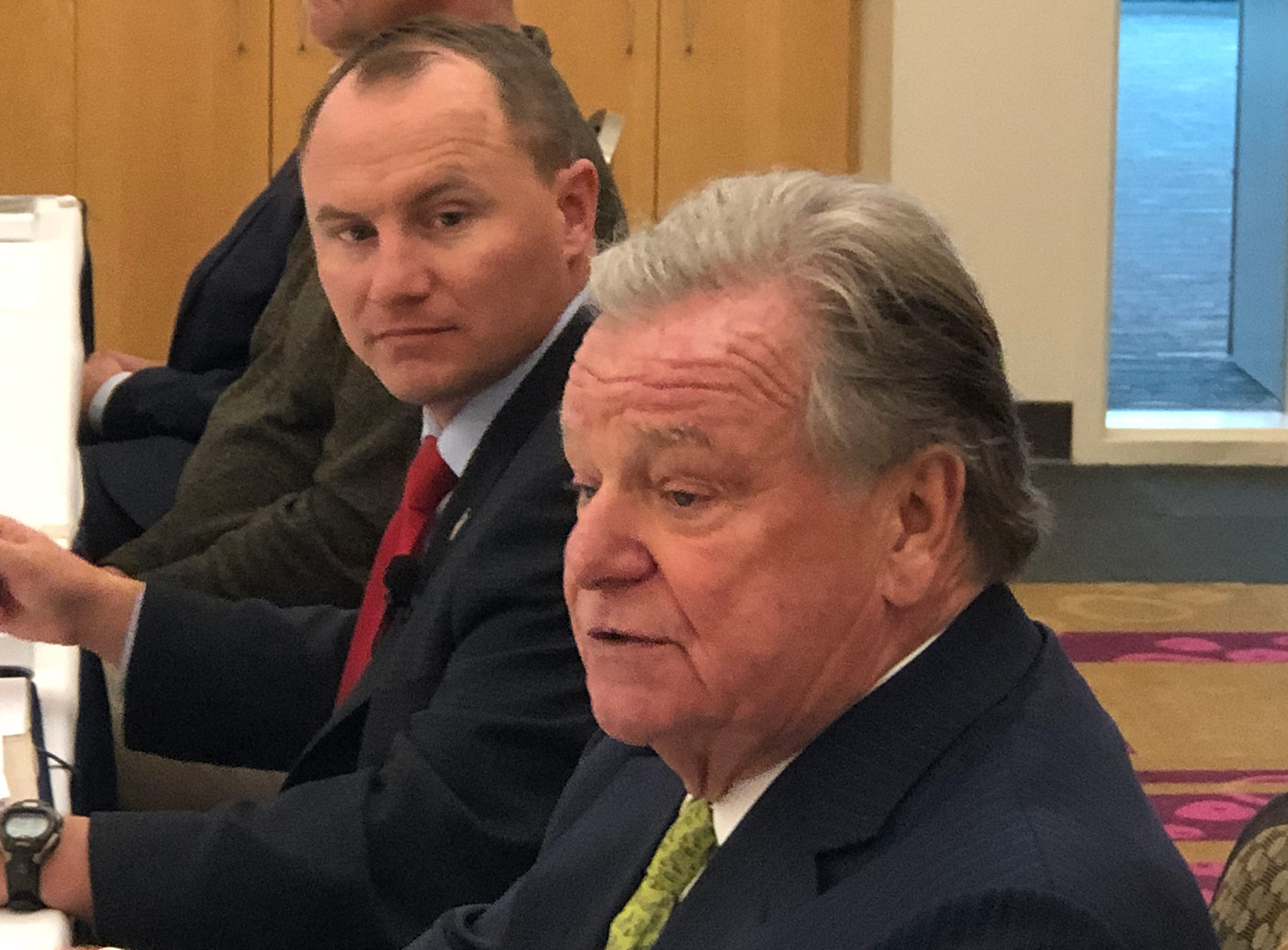 A prominent Erie attorney and a major backer of the Davis campaign, has agreed to chair the committee. Richards is the former chairman of the Erie County Republican Party and previous owner of several businesses in the Erie region. Richards will also hold the portfolios for state-county government relations and economic development.
Melanie Brewer
Executive Director
Bill McLaughlin
Labor and Worker Issues

Fiore Leone
County Administration/Operations

An Erie businesswoman will oversee day-to-day operation of the panel. Brewer served on the Davis campaign.
Business manager for Laborers Union Local 603 will serve as vice chair for Labor and Worker issues. In his union role, McLaughlin represents workers in building trades and heavy construction in Erie, Warren and McKean counties.
A former County Councilman and prominent Erie County Democrat, will serve as vice chair for County Administration/Operations. Leone was the longest serving member in Erie County government and a leader in the county's Democratic community.
John Persinger
Urban Issues
Dr. Parris J. Baker
Human Services

Chuck Scalise
Inclusion Issues

Chief executive officer for Erie Downtown Development Corp., will serve as vice chair for Urban Issues. An attorney with a specialty in in business and commercial transactions, Persinger previously served as an attaché in the Department of State.
Executive director of the Edinboro University Foundation, will serve as vice chairman for inclusion issues. His experience includes more than 35 years as president and CEO of the Housing and Neighborhood Development Service.
A prominent scholar at Gannon University and an authority on social work, will serve as vice-chair in charge of Human Services. An ordained Elder, Dr. Baker is pastor of Believer's International Worship Center and founded and directs the Men of Valor Ministries and Abba Fathers program.
David Mitchell
Workforce Development

He brings 34 years of experience in the marketplace and faith community. He continues to work on the diversification of those sectors for a better Erie.
Outgoing Mayor of Corry and former northwest regional director for the Office of the Governor will serve as vice chair for workforce development and community college liaison. Mitchell's government experience dates to 1981, when he was first appointed to the Governor's Advisory Council by then-Gov. Dick Thornburgh.
Former Erie County Controller, and a trustee at Mercyhurst University, has signed on to serve as vice chair for fiscal policy. Schaaf spent 33 years as a senior financial advisor with Merrill Lynch, starting in 1977. Her community service includes serving on the board of SafeNet, an Erie domestic violence agency, and memberships in the American Association of University Women.
Phil English
Government Relations
Carl Anderson
County Council Liason

William Speros
Legal Counsel

Former Erie County Controller and a seven-term congressman from Erie, will advise on county-federal government relationships. English is an attorney with the firm of Arent Fox and an expert in federal policy.
A partner with the Erie law firm of MacDonald Illig, will provide counsel to the panel. Speros served as an officer and pilot in the United States Air Force and is a decorated veteran of several combat missions, including Kosovo, Afghanistan and Iraq.
Erie County Council Chairman and candidate for County Executive in the May Primary, will serve as liaison with the County Council. Anderson is chairman of the Erie County Retirement Board, and Co-Chair of the Covid Impact & Economic Revitalization Committee.
Lt. Luther Manus
Diversity Committee

Connie Manus
Diversity Committee

A retired Erie School District and Vietnam War veteran, will serve on the transition committee on diversity. He is a distinguished alumnus of Gannon University where he earned a bachelor's degree in business and a Master of Business Administration.
A retired special education teacher in the Erie School District, has also been named to the diversity committee. A native of Winston-Salem N.C. she earned a bachelor's degree from Shaw University in Raleigh, N.C., and a master's in special education from Edinboro University.